parfumdreams Winter Wonderland
Winterse tijden bij parfumdreams: Onze productaanbevelingen voor het koude winterseizoen!
Baby, it's cold outside! Vind de juiste keuze om uw huid te beschermen en extra veel zorg te bieden, zelfs bij de ijzige temperaturen. Verwen uzelf met uw persoonlijke favoriete producten en straal met warme looks, zelfs bij koude temperaturen!
parfumdreams presenteert: Onze verzorgings-guide voor de koude winterdagen!
Geef uw huid de aandacht die hij verdient - want hij heeft elke dag een zorgvuldige verzorging nodig. Vooral in de winter heeft hij veel aandacht nodig. De huid wordt blootgesteld aan schadelijke omgevingsinvloeden en vooral aan koude buitentemperaturen. Om de huid te beschermen, wordt een rijke en hydraterende verzorging aanbevolen. Actieve bestanddelen zoals sheaboter of ceramide versterken de huidbarrière, vitamine E en panthenol hebben een kalmerend effect en aloë vera of hyaluron bieden vocht. Een mix van rustgevende, barrière-versterkende en hydraterende verzorging is optimaal voor uw verzorgende routine. Bovendien mag een bescherming tegen UV-A- en UV-B-straling niet ontbreken. Laat u inspireren door onze verzorgings-guides en vind uw eigen verzorgende routine.
Onze Winter verzorgingsgids Voor u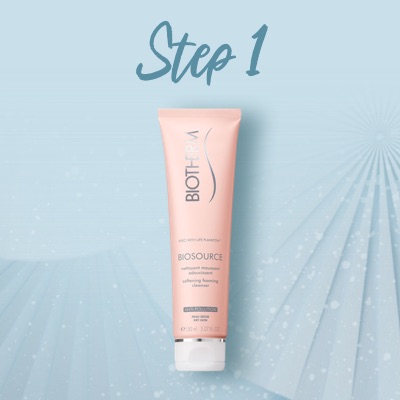 Biotherm Foaming Cleanser
Het reinigen van de huid is van essentieel belang. Factoren zoals omgevingsinvloeden, make-up en dagelijkse stress laten zichtbare sporen achter op onze huid. Vooral tijdens de koude tijd van het jaar heeft uw huid veel aandacht nodig. Wij raden de zachte reiniging van de huid met de Softening Foaming Cleanser van Biotherm aan. Deze is bijzonder geschikt voor een droge huid. De cleanser met een beetje water opschuimen in uw handen, met cirkelvormige bewegingen in de huid van het gezicht masseren en vervolgens afspoelen met water.
Zum Produkt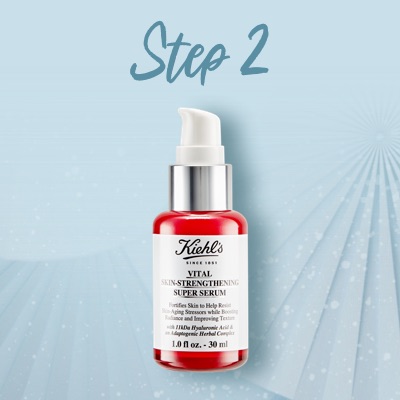 Kiehl's Super Serum
Na het reinigen raden we een serum aan - met het Vital Skin-Strengthening Super Serum van Kiehls kiest u voor het juiste product. Het verlicht stressfactoren en milieu-invloeden, die een vroegtijdige veroudering van de huid kunnen veroorzaken. De bestanddelen vernieuwen, revitaliseren en beschermen uw huid. Breng twee à drie pompjes aan op het gezicht en de hals en masseer het zachtjes in de huid.
Zum Produkt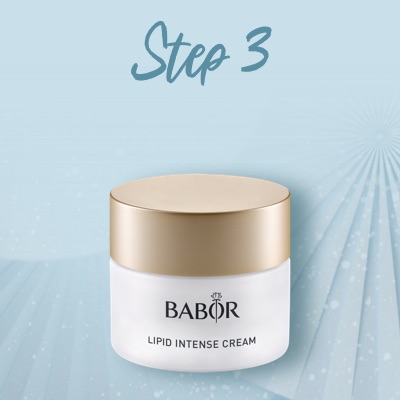 BABOR Lipid Intense Cream
Gebruik vervolgens de rijke verzorging Skinovage Lipid Intense Cream van Babor. Het stimuleert de lipideproductie en regenereert de lipidefilm. Verrijkt met arganolie, hyaluronzuur en granaatappelextracten voedt de crème uw huid optimaal in de winter. De vettende crème kan zowel 's ochtends als 's avonds worden aangebracht.
Zum Produkt
Winterse favorieten Voor u
Onze Winter verzorgingsgids Voor hem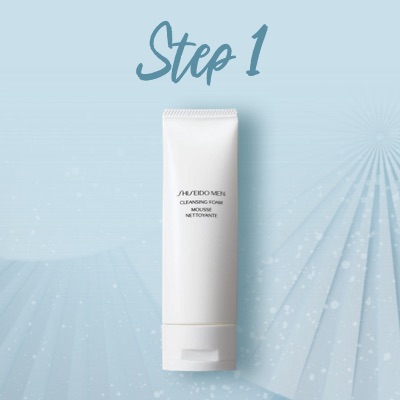 Shiseido Cleansing Foam
Tijdens de eerste stap reinigt u uw huid. Hiervoor raden we het reiniging & scheer Cleansing Foam van Shiseido aan. Het reinigingsschuim verwijdert voorzichtig het vuil van de huid met gelijktijdig behoud van het natuurlijke vocht van de huid. Het rijke en romige schuim is bovendien uitstekend voor het scheren. Het kalmeert de huid en zorgt voor een onweerstaanbare frisheid.
Zum Produkt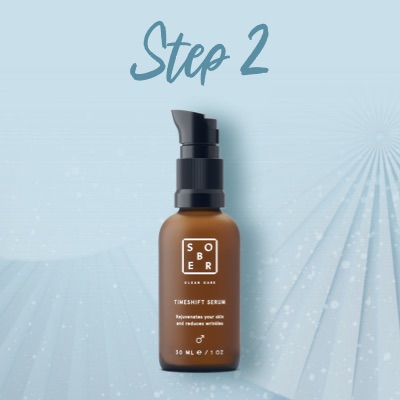 Sober Timeshift Anti Aging Serum
Het Timeshift Anti Aging Serum van Sober is gewoon een must-have voor de verzorgende routine. De formule met aloë vera, groene thee en peptiden hydrateren, en kalmeren de droge huid en zorgen voor een strakkere huid tijdens de winter. Het Anti-Aging Serum verhoogt de collageenproductie en vermindert zichtbaar rimpels. Het serum wordt aangebracht op het gereinigde gezicht en vervolgens droog gewapperd. Een optimale basis voor uw huidverzorging.
Zum Produkt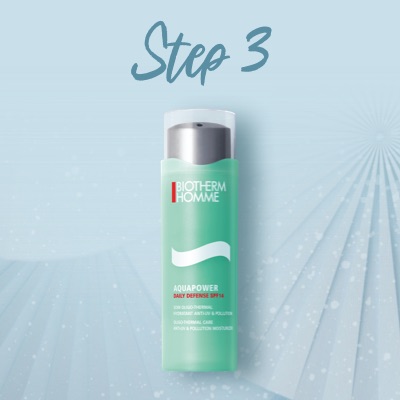 Biotherm Homme Daily Defense
Voltooi met de laatste stap uw verzorgende routine met Aquapower Daily Defense SPF 14 Homme van Biotherm. De hydraterende verzorging beschermt de huid niet alleen tegen schadelijke omgevingsinvloeden, maar hydrateert deze ook tot 48 uur. Daarnaast beschermt de verzorging ook tegen UV-straling. Met zijn lichte geltextuur is de verzorging optimaal geschikt voor de winter.
Zum Produkt
Winterse favorieten Voor hem
Onze Winter verzorgingsgids Voel je goed thuis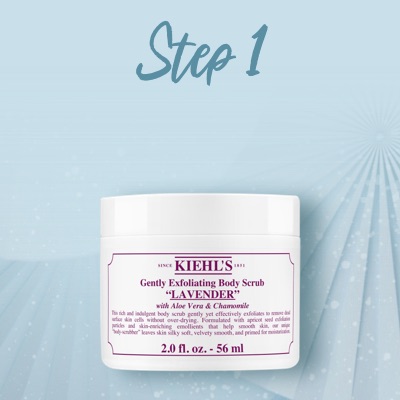 Kiehl's Body Scrub Lavender
Met de Body Scrub Lavender Peeling van Kiehl's krijgt u heel eenvoudig een soepele, gladde huid. De peeling reinigt zachtjes de huid en bereidt deze voor op de daaropvolgende verzorging. Gebruik een kleine hoeveelheid Body Scrub. Voor het gebruik: Breng aan op de natte huid en masseer met cirkelvormige opwaartse bewegingen in de huid - vervolgens afwassen met voldoende water. Nu is de huid gereed voor de volgende stap van de verzorging.
Zum Produkt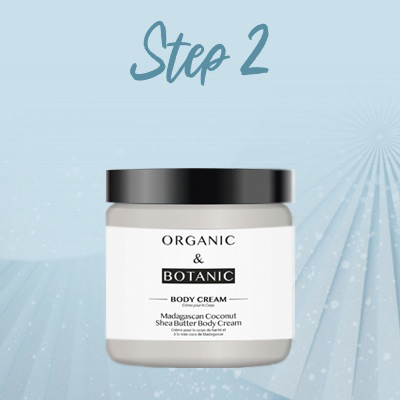 Organic & Botanic Shea Butter Body Cream
Na de reiniging kunt u uw huid verwennen met de Shea Butter Body Cream Madagascan Coconut van Organic & Botanic. Sheaboter, cacaoboter, kokosolie beschermen en kalmeren de huid en hydrateren deze. De bodylotion is een zeer rijke verzorging die de huid souplesse verleent, ook in de winter.
Naar het product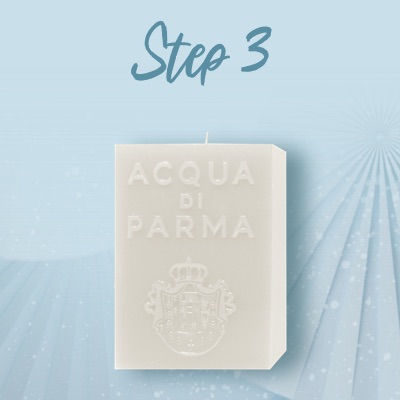 Acqua di Parma Cube Candle
Rond uw verzorgende routine heel ontspannen af met de geurkaars White Cube Candle kruidnagel van Acqua di Parma. Geniet van knusse uren thuis met de verleidelijke geur van het kruidnagel. De handgemaakte kaars in minimalistische stijl past perfect bij de wintertijd.
Naar het product
Winterse favorieten Voel je goed thuis