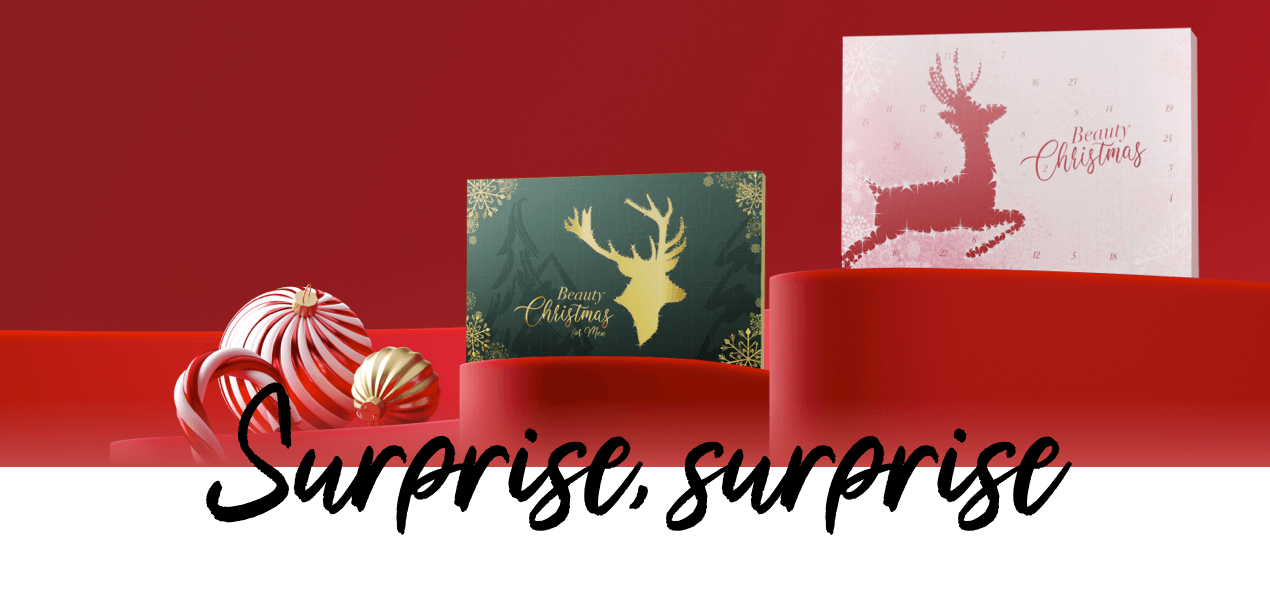 Adventskalender voor Vrouwen
Achter elk deurtje zit een verrassing. Laat u 24 dagen lang door ons verbazen! Een omvangrijke keuze aan adventskalenders wacht om door u te worden ontdekt. Better be quick, onze adventskalenders zijn echte must-haves en vliegen de deur uit. Kalenders vol geuren, beauty- of verzorgingsproducten – bij ons vindt u voor iedereen de ideale metgezel voor de countdown tot Kerstmis!
Adventskalenders voor de vrouw – voor een stralend mooie adventstijd!
Een adventskalender voor de vrouw maakt het aftellen naar kerst nog leuker en maakt met zijn kleine attenties van de adventstijd een periode vol verrassingen. In de adventskalenders voor dames gaat achter elk deurtje een cadeautje schuil, zodat je maar liefst 24 keer wordt verrast met een kleine attentie. Ontdek onze beauty adventskalenders. Afhankelijk van het model ontvang je 24 verrassingen op het gebied van make-up, parfum of huidverzorging.
Beauty adventskalenders – van cosmetica tot parfum
Zoete verleidingen zijn er in de kersttijd al genoeg. Daarom staan veel adventskalenders voor vrouwen geheel in het teken van beauty, verzorging en wellness. Want niets doet het vrouwenhart sneller kloppen dan hoogwaardige cosmetica en luxe geuren. Een parfum adventskalender voor vrouwen maakt het bovendien erg leuk om nieuwe nuances te ontdekken. Voor kleine wellnessmomenten bevatten onze adventskalenders voor de vrouw verzorgende crèmes, verwennende oliën en luxe doucheproducten. Je houdt van creatieve afwisseling? In een adventskalender met make-up ontdek je elke dag spannende nieuwe kleuren en texturen om uit te proberen.
Adventskalender make-up: Ontdek onze adventskalenders met make-up en zo.
Welke adventskalender mag het zijn? Indrukwekkende designs lokken met een exclusieve inhoud. Ingetogen kleuren verbergen hoogwaardige producten. En kerstdesigns vergroten alleen door de aanblik al de voorpret op de feestdagen. Bij parfumdreams vind je adventskalenders voor vrouwen in verschillende prijsklassen. Begin elke dag in de adventstijd met een moment van bezinning. Neem elke dag een momentje de tijd om op feestelijke wijze af te tellen naar kerst – samen met je partner, je gezin of juist heel bewust alleen.